MOX Power Wi-Fi 6⚓︎
A configuration of the Turris MOX dual-band concurrent Wi-Fi card. Marvell Armada 3720 1 GHz dual core, 1024 MB DDR3 RAM, GWAN/GLAN, USB 3.0, microSD slot and 2x2 MU-MIMO DBDC Wi-Fi card (It works at 2.4 GHz and 5 GHz frequency)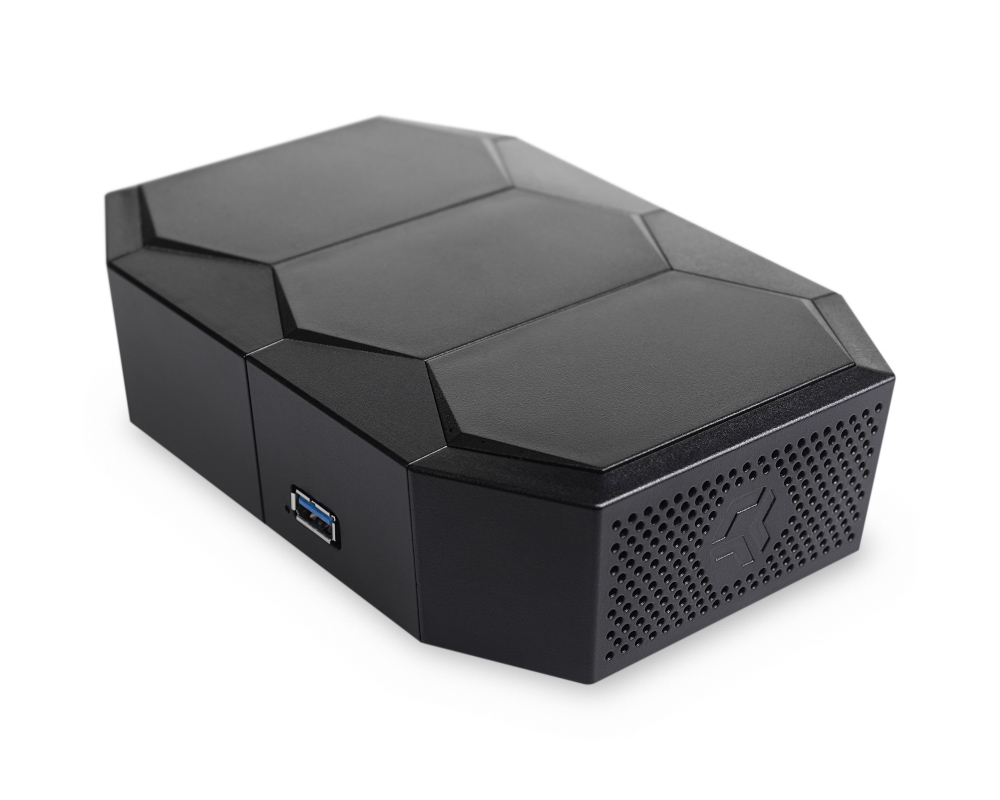 About⚓︎
The Turris MOX is a unique modular router suitable for small and medium enterprises, geeks and the households of all users who are aware of the internet's risks. Thanks to its secure default configuration, automatic firmware updates and adaptive distributed firewall, the product is very secure. The Turris MOX is also open source – it runs a free Linux operating system (based on OpenWrt) on open hardware.
You can buy a Turris MOX as a complete set (Pocket Wi-Fi, Power Wi-Fi and Classic) or build your own. For that you will need the basic set MOX Start which you can expand with one or more modules (MOX B, C, D, E, F and G) and add-ons MOX Wi-Fi add-on (mPCIe) and MOX PoE add-on) and Wi-Fi 6 (mPCIe) add-on.
The Power Wi-Fi set provides a Wi-Fi signal or increases its range. It is suitable for purely wireless networks. Unlike with Pocket Wi-Fi, with the Power Wi-Fi configuration you can use the 5GHz and 2.4GHz Wi-Fi (for legacy devices) at the same time. And the 5GHz Wi-Fi is even faster than in the case of Pocket Wi-Fi.
This set consists of the MOX A (Basic) module, a power source, a microSD card, the MOX B (Extension) module and MOX Wi-Fi 6(mPCIe)
The MOX Power Wi-Fi configuration can be significantly expanded with accessories. But there are many reasons to fall in love:
Automatic updates – with MOX, you are always running the latest firmware with all security patches. You don't have to worry about anything.
Attack identification – MOX can identify suspicious data streams and send information about them to the Turris headquarters. All you have to do is to enable this feature to improve your protection.
Distributed adaptive firewall – the Turris headquarters automatically compares data received from thousands of routers in the network and if it identifies an attack, firewall updates are send right away to all Turris devices.
Network storage (NAS) – each Turris MOX can be used as a shared network storage and can easily become your media server.
Private cloud – why give your sensitive data to cloud services on the internet and pay for the privilege of doing so? Run your own cloud on MOX.
Easy VPN – with MOX, you can set up an encrypted connection to your corporate or home network with a few clicks.
High performance – the 1 GHz dual core processor can do everything you'd expect from it.
Functional design – the design of the MOX with integrated antennas and without a single screw is very practical.
Compatibility⚓︎
If you're combining the set with other modules, make sure they are compatible. You can verify the order of modules and pass-through of PCIe and SGMII signals in the configurator on https://mox-configurator.turris.cz/.
---